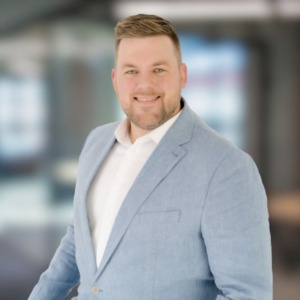 With over two years of dedicated experience in the real estate industry, Ray Copeland has established himself as a trusted and knowledgeable professional in Eastern North Carolina. His deep understanding of the local market dynamics, combined with a relentless commitment to his clients, makes him an ideal choice for anyone looking to buy, sell, or invest in property in the region.
Ray's journey in real estate began after recognizing his passion for helping individuals and families find their dream homes. His background in customer service and keen eye for detail have been instrumental in guiding his clients through the complexities of real estate transactions. Ray specializes in residential and commercial properties, offering a blend of market insight and personalized attention to each client's unique needs.
Ray believes in building lasting relationships with his clients. He is known for his patient approach and his ability to listen and understand his clients' aspirations. This personal touch, combined with his professional expertise, ensures a smooth and successful real estate experience.
Family is a cornerstone of Ray's life. He is a devoted husband and a proud father of two sons and a daughter. His deep family values reflect in his work, where he treats every client like family. 
Ray's commitment to his clients is unwavering. Whether you're a first-time homebuyer, a seasoned investor, or looking to sell your property, Ray offers a tailored approach to meet your specific requirements. His thorough market analysis, negotiation skills, and hands-on assistance throughout the buying or selling process ensure that his clients' goals are met with the highest level of satisfaction.