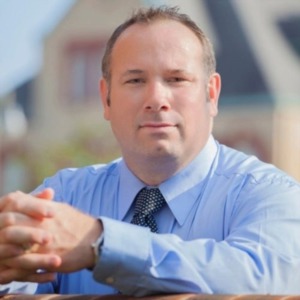 With two decades of dedicated service in the real estate industry, Jason Sanderson has become a household name in Eastern North Carolina. His journey in real estate began 20 years ago, driven by a passion for helping families find their perfect home. Over the years, Jason has honed his expertise in various aspects of real estate, from residential to commercial properties, ensuring that every client receives comprehensive guidance tailored to their unique needs.
Jason's approach to real estate is deeply rooted in his commitment to his community. As a long-time resident of Eastern North Carolina, he understands the nuances of the local market like no other. His extensive network and deep knowledge of the area give his clients an unmatched advantage, whether they're buying, selling, or investing.
What truly sets Jason apart is his personal touch in every transaction. As a devoted husband and a father of two—a daughter and a son—Jason values the importance of a home that caters to the needs of every family member. This personal insight drives him to go above and beyond in finding properties that are not just houses, but true homes for his clients.
Clients praise Jason for his integrity, professionalism, and unwavering dedication. His empathetic nature and excellent negotiation skills ensure that every client feels heard, valued, and satisfactorily represented. Whether you're a first-time homebuyer, a seasoned investor, or looking to sell your property, Jason is equipped to guide you through every step with ease and confidence.
In his spare time, Jason enjoys hanging out with his best friend; Ray Copeland.